Dock Talk
Conrad Colman ends Vendee Globe bid
Published on July 24th, 2020
A lack of funding has finally required Conrad Colman to call time on his plans to be on the 2020 Vendée Globe start line on November 8th. The Kiwi solo racer's heroic finish, sailing the final 750 miles under jury rig after his mast broke, making the line after a painstaking two battles to take 17th, was one of the outstanding feats of the 2016-2017 race.
Colman, who holds dual New Zealand/US citizenship, says he has worked tirelessly since the finish of the last race to try and make sure he would be on the start line this time, but he has not achieved his budget and needs to terminate his entry process.
"I have been achingly close to getting the money on several different occasions with different companies. First time I was ready to sign a contract when I got a text message when I was in the departure lounge ready to go, telling me it was all off. That was the first disappointment." 36 years old Brittany based Colman recalls, "Then I entered the race and chartered the boat and got very, very close just before COVID locked everything down.
"That fell apart. Then I had another hot, hot prospect which went close but in the end they said my profile did not match what they wanted, they liked me, they loved the race but I was not going to be playing to win."
Conrad Colman had chartered the 2004 Marc Lombard design which he had named Ethical Power which was started life as Roland Jourdain's Sill. "I am gutted, totally gutted. It took me ten years to be at the start of the last race and I literally started work on this project as soon as I was recovered from the last time. The Vendée Globe is what I think about every single day.
"I worked on finding sponsorship myself, with agencies and with companies who had contacts, 'little black books'." Colman recalls, "But I will be back next time in 2024. I very definitely believe in the platform ocean racing is. I believe wholeheartedly in the fundamental principles of the Vendée Globe and its power to help transmit the positive values that I am about, there is no better platform. It is more than just a race it is a great opportunity to deliver positive messages about sustainable technologies."
Colman says he will take some time to recover from the intense stress of his search for funding and his program to have his boat ready but will re-start his campaign in due course.
He explains, "I have been so fortunate to meet different people, fans and business people for example, and I always ask them 'so what is your Vendée Globe, what is the thing you would dedicate yourself entirely to achieving, to make these kind of sacrifices for and they might come back with 'I want to learn to play a particular symphony on the piano', or 'I want to start a company', or 'I want to the be the best dad, or the best parent it is possible to be. But for me my Vendée Globe is the Vendée Globe, I want to be back and win it one day."
Conrad and his wife Clara have their second child due in a couple of weeks time and so he will take time out to enjoy the early stages of their new family member. He concludes, "There are big things going on in the world and I am a long, long, long way from being the worst affected by the COVID pandemic but I have been knocked out of the running this time. In many ways with our little one on the way it can be a good thing. We have our health and happiness and can be thankful for that."
Details: https://www.vendeeglobe.org/en/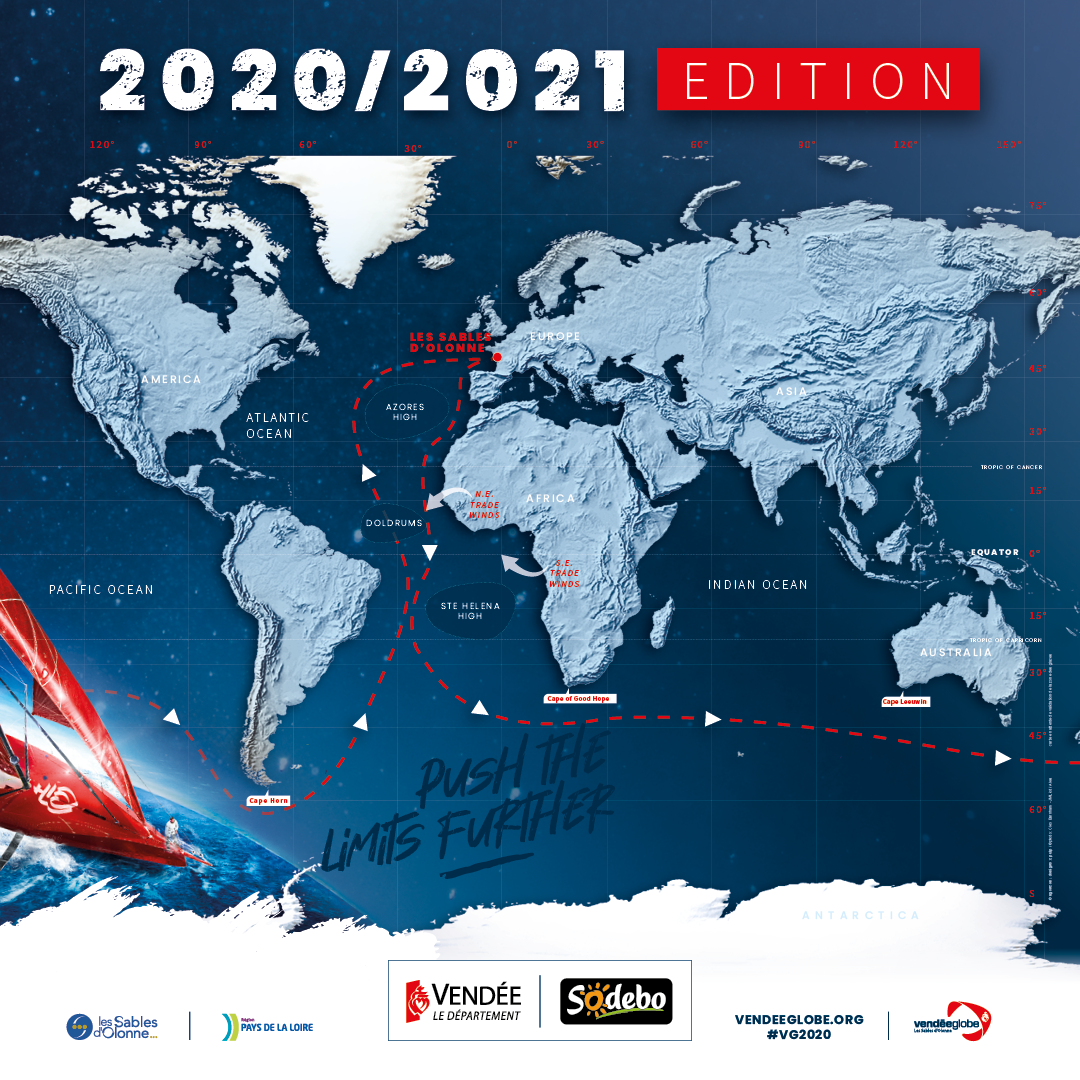 Source: Vendee Globe event media